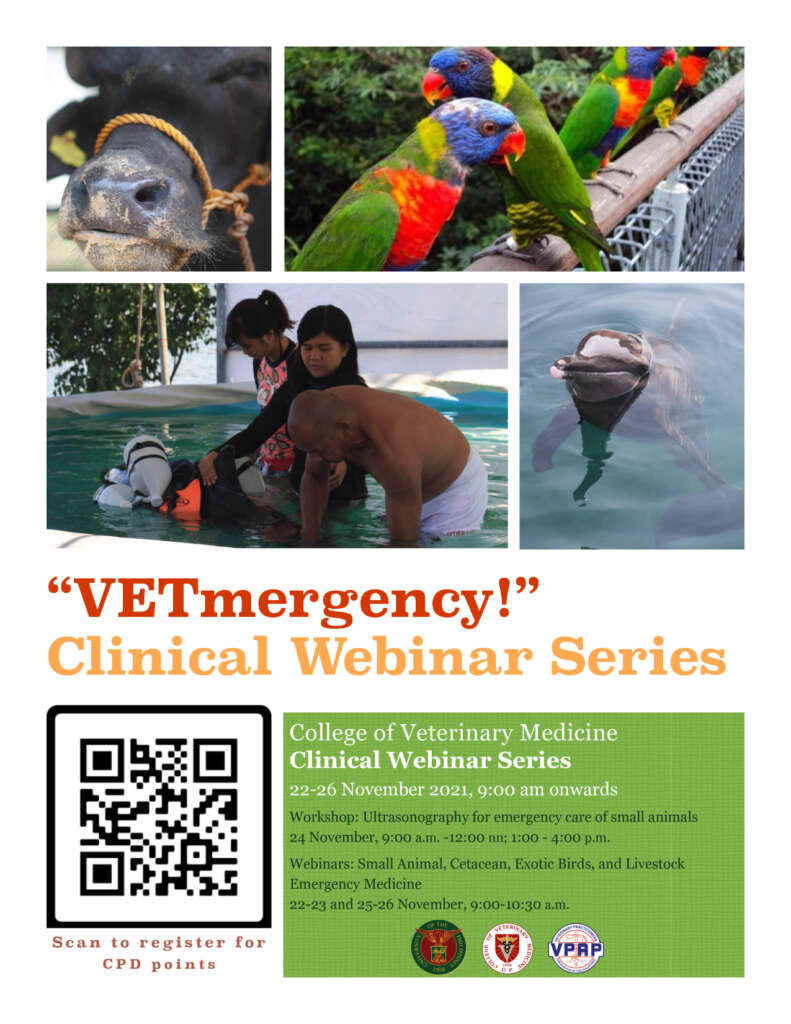 Instructions:
Please click the Name of the Speaker you are to evaluate. Attendance will be cross-checked with evaluations and only those who attended the sessions will be awarded CPD Points. All evaluations will close 24 hours after the end of the session.
November 22, 2021 – Livestock Emergency Care
Dr. Lourdes Socorro
Dr. Loida Valenzuela
November 23, 2021 – Exotic Bird Emergency Care
Dr. Nielsen Donato
November 24, 2021 – Ultrasonography in Emergency Cases
Dr. Jezie Acorda
Dr. Arville Mar Gregorio Pajas
Dr. Paul Cardenio
November 25, 2021 – Cetacean Emergency Care
Dr. Leo Jonathan Suarez
November 26, 2021 – Small Animal Emergency Care
General Webinar Evaluation
Please CLICK HERE to evaluate the Webinar.